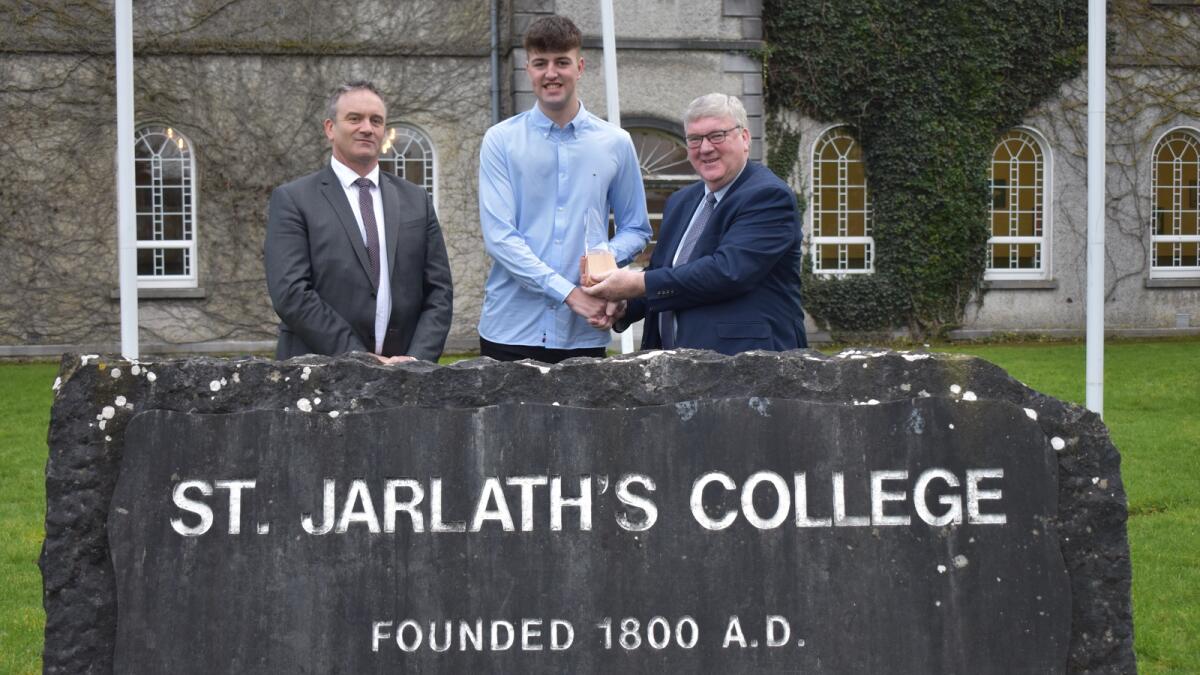 Eimhin scoops Business Award
Belclare student presented with inaugural N17 Plaza Business Award
A BELCLARE student has become the first recipient of the inaugural N17 Plaza Business Award, which was presented by Supermac's boss Pat McDonagh this week.
Eimhin Mulligan is a past pupil of St Jarlath's College in Tuam, where the award was launched last November.
He received outstanding results in his Leaving Cert Business and Accounting exams and was deemed the worthy winner of the award, which includes a plaque and €250 cash prize.
Speaking at the award presentation, school principal John Kelly congratulated Eimhin on his achievement, which he said was well deserved. He said the award was a great focus for the students, the majority of whom studied business at both Junior and Senior levels.
"We are delighted to partner with Supermac's for this N17 Plaza Business Award which attracted a lot of entries from our Class of 2022," he said...
For more, check out this week's Tuam Herald or log onto our digital edition HERE