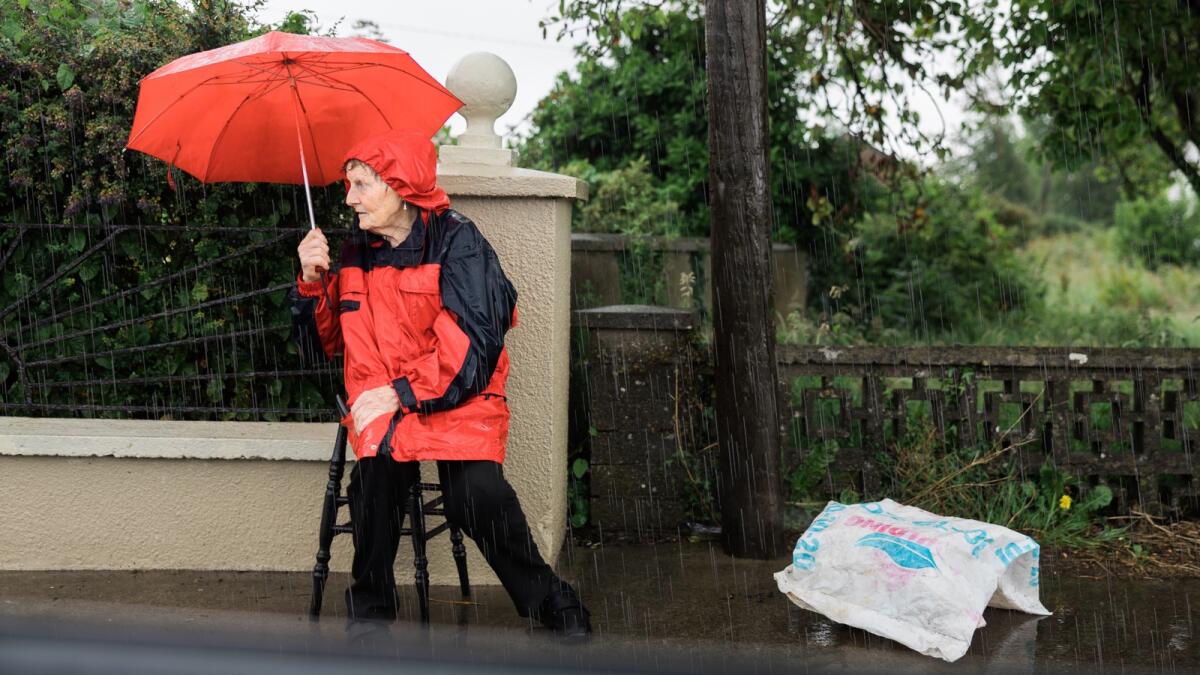 Kathleen keeps it lit!
Moylough pensioner's bonfire lights up social media
AN 87-year-old woman from Moylough became a social media sensation over the weekend when she braved the pouring rain and howling wind in a true show of community spirit.
Kathleen Fallon, who is originally from Tuam, was spotted by Headford photographer John McMahon on the roadside last Friday lighting a fire to give a pair of local newlyweds a fitting send-off on their special day.
Shielding herself with only an umbrella and raincoat, the mother of five tended to her small but meaningful bonfire - which she kept dry with an old fertiliser bag - by the roadside…
For more, check out this week's The Tuam Herald or log onto our digital edition HERE