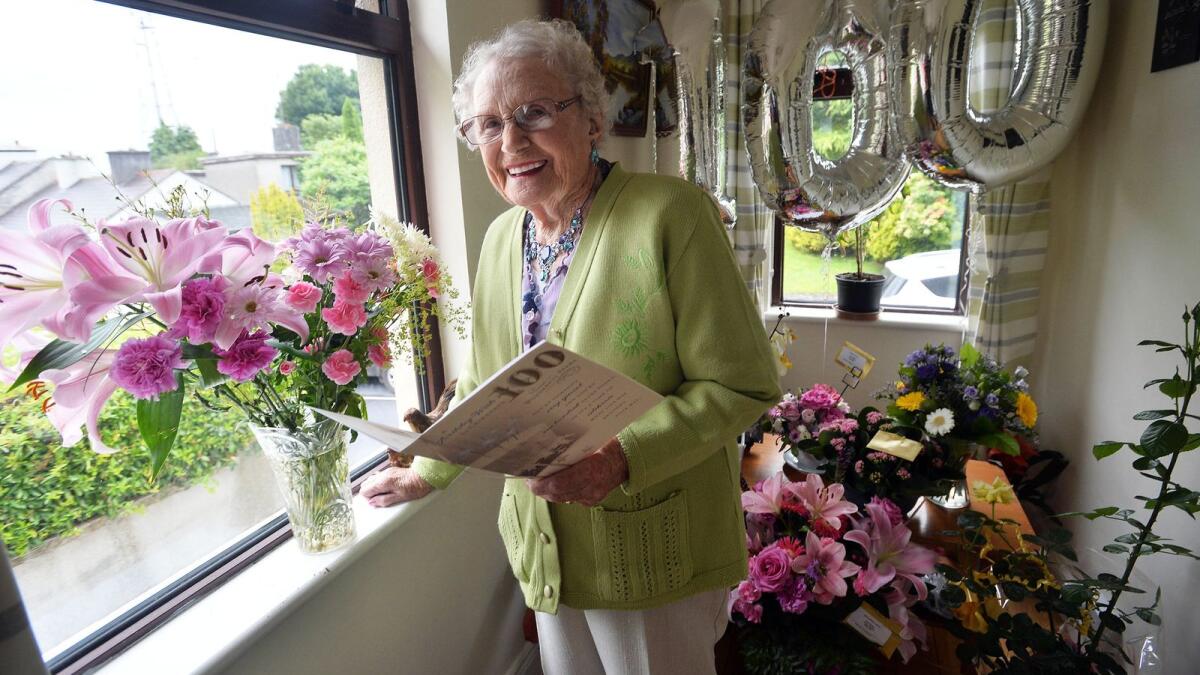 Tuam's second-oldest citizen looks back with a clear eye
THE past century has arguably witnessed greater changes than have occurred in any century for which we have historical records, and those who have lived through it and witnessed its changes have many stories to tell.
Kathleen Lowery is one such person. She was born in 1916 and has lived in Tuam since the age of 14. While confessing to increasing physical frailty, impaired hearing and an inability to walk safely without support, her mind is remarkably clear and she displays no symptoms of the dementia which has proven to be the scourge of so many elderly and not so elderly people in our time.
She was born in Clare and came to Tuam initially when her father, an employee of the Land Commission, was transferred to this area. She received her early education in the Mercy Convent at a time when the prevailing educational philosophy placed a heavy reliance on corporal punishment, and she has retained green memories of the harshness of her teachers throughout her life. She never succumbed to the view that one's schooldays are one's happiest.
She completed her education with a secretarial course which enabled her to find employment in the local Court House. She married Jack Treacy, the court clerk, who unfortunately died within some short years leaving her with an infant daughter, Joan. She later married Jack's successor, Jim Lowery, and continued her involvement, albeit in a supportive and unofficial capacity, with the court house until her husband's retirement. During that time she gave birth to three further children, Michael, Viola and Willie.
Her memory of her early childhood is quite clear. She remembers her playmates in Gortanny (where the family lived prior to coming to Tuam) and the neighbours who were particularly kind to her. She remembers also the changes which were occurring in Irish life. Motor cars had made their appearance on Irish roads, though they were few in number.
Read the full feature in this week's edition of The Tuam Herald, on sale in shops and online www.tuamherald.ie