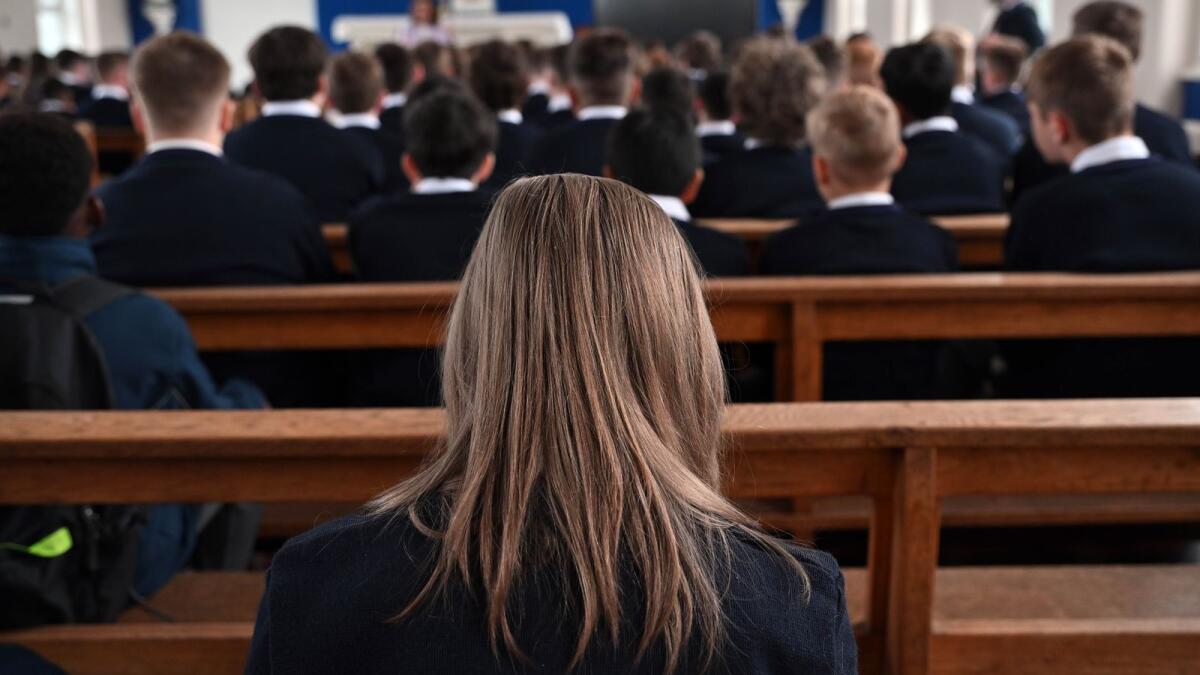 Here come the girls!
Historic change at St Jarlath's as girl students enrol for first time in school history
THIRTY young girls have made history by becoming the first female students to attend St Jarlath's College Tuam, after 223 years of it being an all-male school.
The First-Year students started their second level journey at the school this week, when they were joined by 110 young boys from national schools throughout the wider Tuam region.
Many of the girls have older siblings in the school, but several more are taking the leap into the school as the first in their family to do so.
Wearing a similar uniform to their male peers, the girls sported grey skirts along with the navy jumper and striped tie, with the option of grey trousers also available to them.
Principal John Kelly welcomed all the new First Years to the Oratory on Monday morning and he told them they were making history. He invited them to give each other a rousing cheer.
"You are all very welcome to St Jarlath's College on what is a big year, a historic year for the school, and for you too as you are making history here today," he said…
For more, pick up this week's Tuam Herald or log onto our digital edition HERE