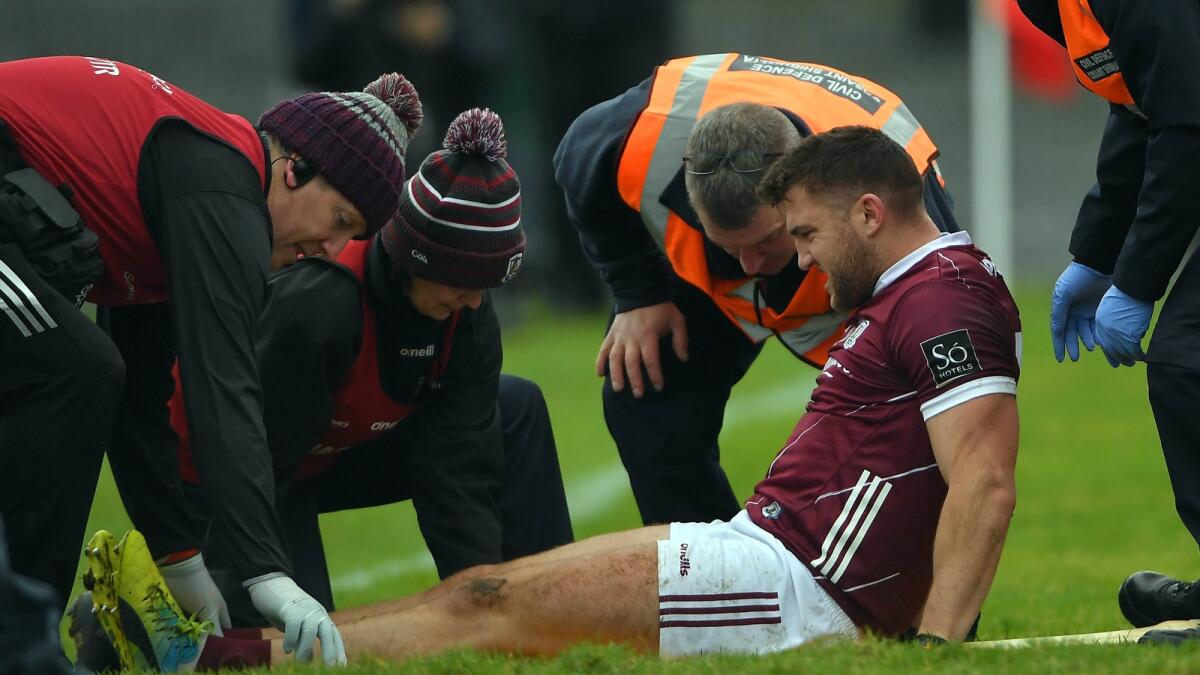 Galway sweating on Comer fitness
Results of knee scan today
DAMIEN COMER was sent for a scan on his right knee yesterday (Tuesday), the result of which is due today, The Tuam Herald understands.
Comer was in savage pain following a coming together with Roscommon 'keeper Conor Carroll and defender Conor Daly, after a Peter Cooke shot dropped short in the fifth minute of Galway's defeat to Roscommon in Sunday's National League tie.
The Civil Defence crew carefully took their time tending to the Annaghdown clubman, taking him from the field on a stretcher five minutes after the incident.
Comer was sighted on crutches at the front of the stand in Pearse Stadium before half-time, with his right knee in a brace.
"They're all serious things. Disappointed to lose the game in the first instance, but the injury to Damien had a downer on everybody probably," said Padraic Joyce when asked outside the Galway dressing room afterwards.
"You could just see the lads, we didn't really recover much after that. It's just a bad day all round for us with injuries and losing the game."
For more, check out this week's Tuam Herald or log onto our digital edition HERE