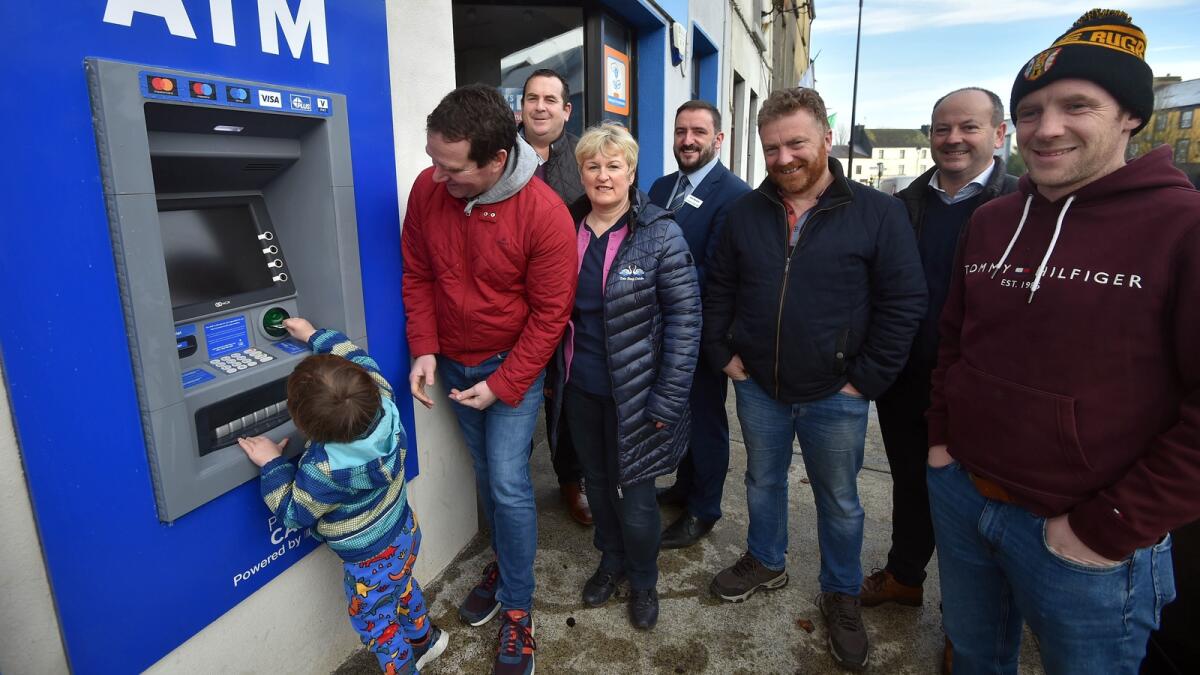 24/7 access to ATM in Dunmore once again
ATM one of four installed by St Jarlath's Credit Union across North Galway
AN external ATM service has returned to the streets of Dunmore after an absence of 15 months.
The Bank of Ireland branch in Dunmore closed its doors for the last time on Friday October 8 of 2021, one of 88 BOI branches across Ireland to do so.
In the time since, patrons seeking to take out cash in the town have used the ATMs in Howley's Eurospar, Egan's filling station, or gone to one of the pubs.
Of course, none of these outlets are 24/7, which is why the opening of the external ATM outside the Credit Union building on High Street last Friday, January 13, is a welcome boost for the people of Dunmore and its surrounds.
"It will offer a service for people living in a rural area and will revitalise a town impacted by recent bank closures," said John Murphy, the Credit Union Branch Manager of Glenamaddy, Williamstown and Glinsk, who oversaw the installation of the ATM in Dunmore…
For more, check out this week's Tuam Herald or log onto our digital edition HERE