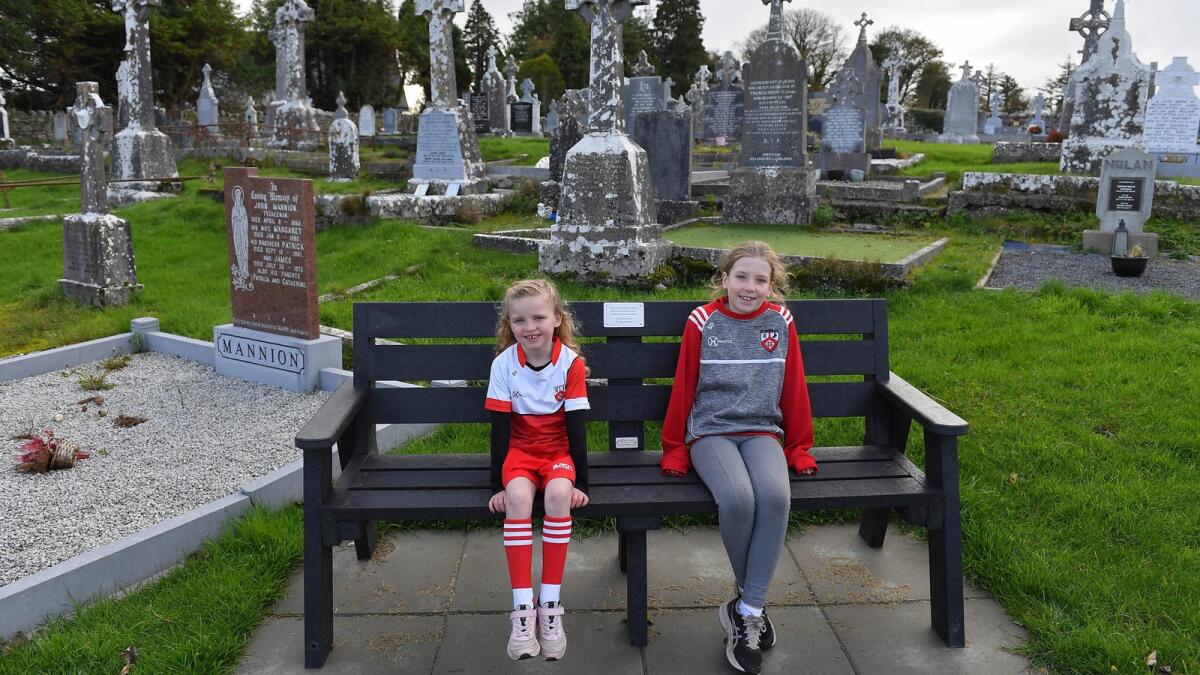 St Mary's LGFA's generous gifts
Club marks 25 years by donating new seating to Killererin graveyards
NEW seating in Killererin's three graveyards has been installed thanks to a generous donation by St Mary's Ladies Gaelic Football Club.
The initiative, to mark the club's 25th anniversary, means visitors to the old graveyard in Killererin, Creevaughbawn and the new graveyard in Killererin can now take comfort in the benches which overlook their loved one's graves.
"We wanted to do something to mark the club's 25 years in existence and we felt it was important to give something back to the community who have always supported us in what we've been doing down through the years," said Underage Development Officer Erin Devane.
"I had seen similar seating in the graveyard in Newbridge and thought it a lovely idea so when I mentioned it to the committee, they were fully supportive of the idea to instal one in each of the three graveyards in the parish."
Club chairwoman Terry Nalty said the proceeds from St Mary's weekly Lotto had financed the benches, which she hoped would be a long-lasting legacy for the community...
For more, check out this week's Tuam Herald or log onto our digital edition HERE.