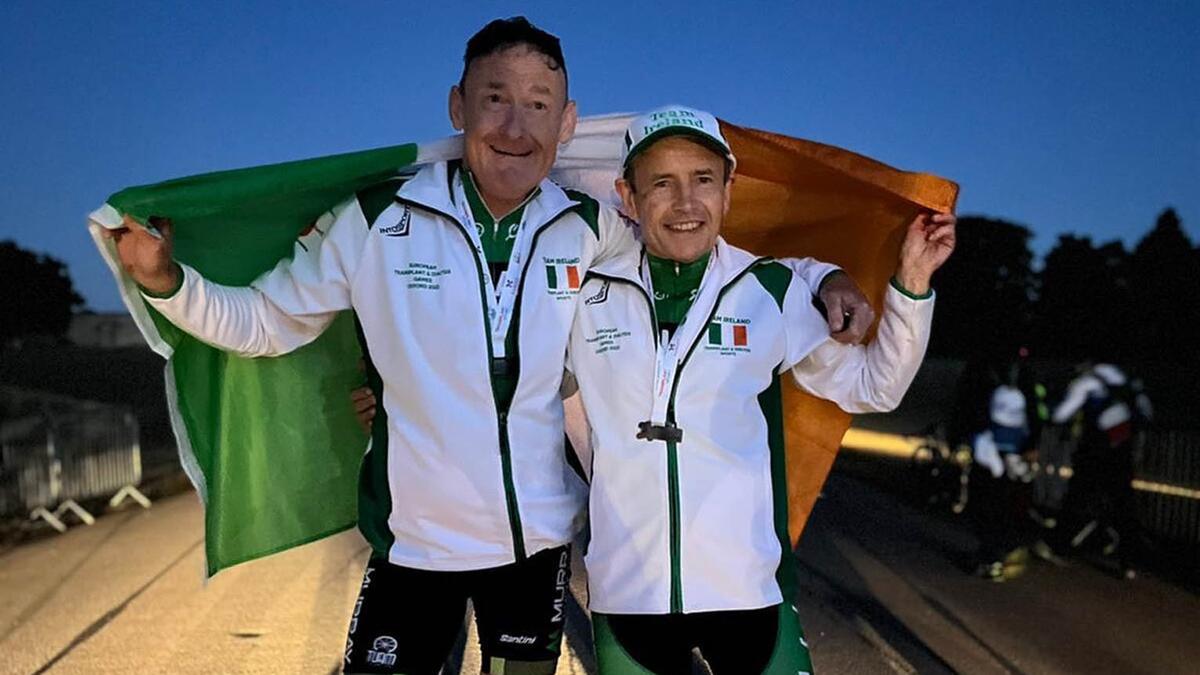 Mike secures silver medal for Ireland
DEBUTING at his first European Transplant and Dialysis Games, popular Tuam man Mike Gilligan won a silver medal at the showcase event held in Oxford, England, last week.
Mike, a 56-year-old organ donor recipient, took part in the 30km cycling race in the 50-60 age category and powered to a second-placed finish, much to the delight of his supporters, both at home and in the UK.
"This is my first games, I returned to dialysis after my [kidney] transplant in 2017, on April 1, and I started to feel a good bit stronger by June. I said to my wife (Angela) that if I continue to feel a good bit better and I continue to get fitter on the bike, I'd love to go to the Transplant Games," began Mike in an interview with Transplant Sport Ireland after his silver medal win.
Read this story in full in this week's edition of The Tuam Herald, on sale in shops and online here